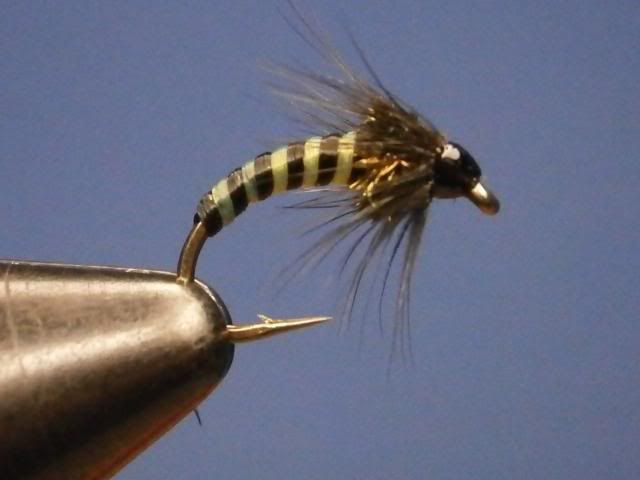 Chapter 12 page 24. Page 24 is the original tie of the chapter 12, it has a chartreuse and black life flex body.
chapter 12 page 30. chartreuse and purple with a black under body. This one tied with a grey under body will make the colors much brighter. Head only had one coat of varnish.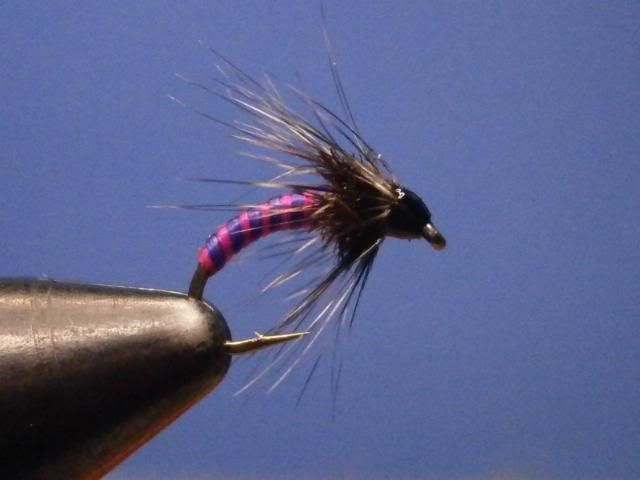 chapter 12, page 31 purple and fluorescent pink with a grey under body.