The sulphur I caught and brought home yesterday evening molted this evening. He is a she. Here are some pics. 8/14-Upon further research this morning I beleive it is a he.
A tiny sulphur. Shes a #18 hook all the way. She is resting on my material spring on my regal revolution.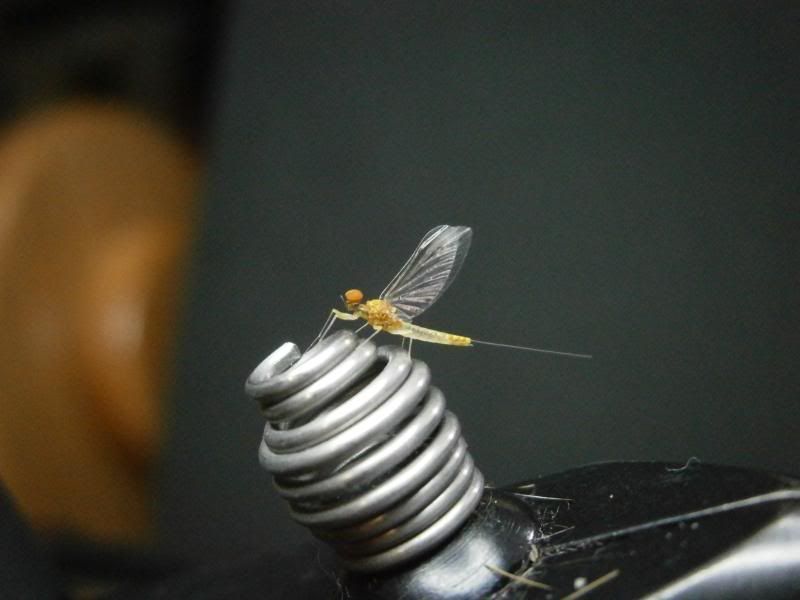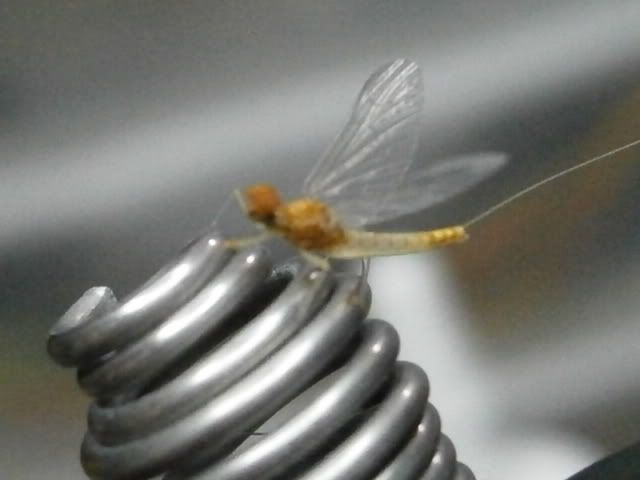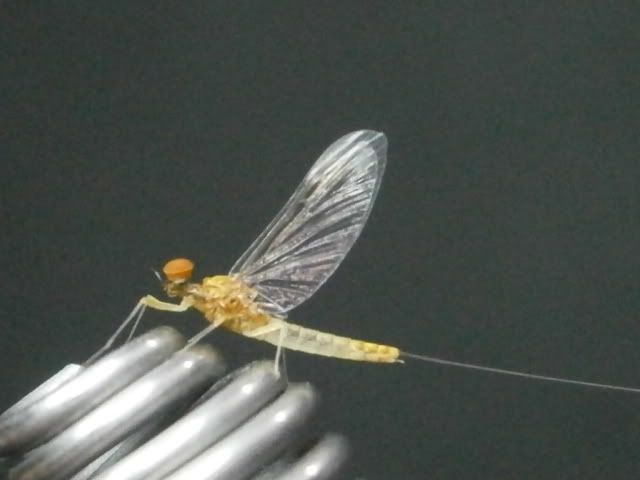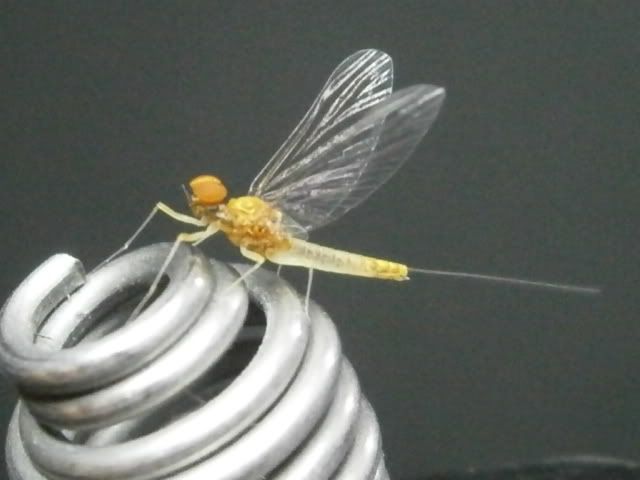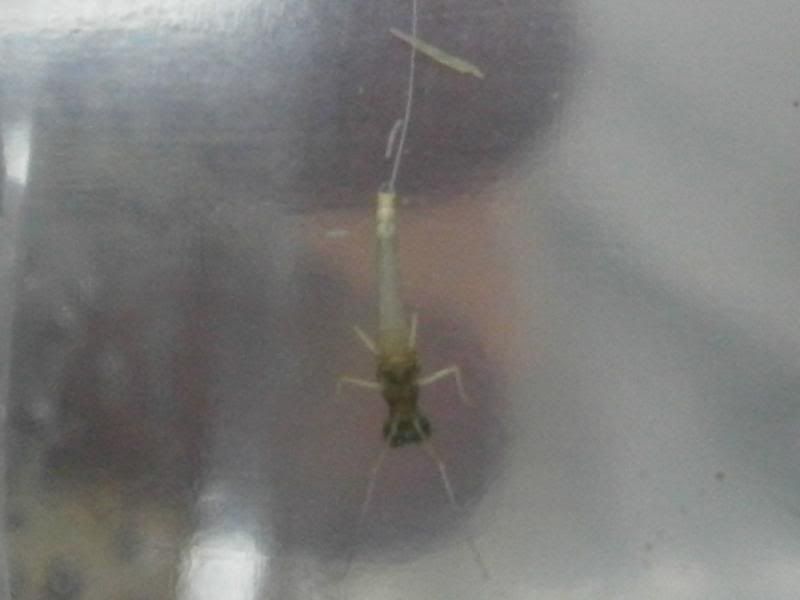 This is a trout's view of the spinner. Of coarse the wings aren't in a spent position. But take a look at the profile of the body. Really look at it. I have been tying my spinner to match this silhouette of the abdomen, thorax, "neck" and head. The neck is the thread head and the eye of the hook acts as the head. So far I have to say they seem to be more effective.
The colors from below are a brown amber thorax, brown head and neck, and a creamy abdomen. The tail end of the abdomen is amber on the females. This will change once the eggs are fertilized. Tails are a very light dun. White could be used.
If you see these little sulphurs hatch, you can bet the next evening these spinners will be falling. Be prepared, or you'll be walking away smelling like the white and black badger, and scratching your head. lol.
Tight Ties
Johnny U.