Here is some pics of nymphs I have collected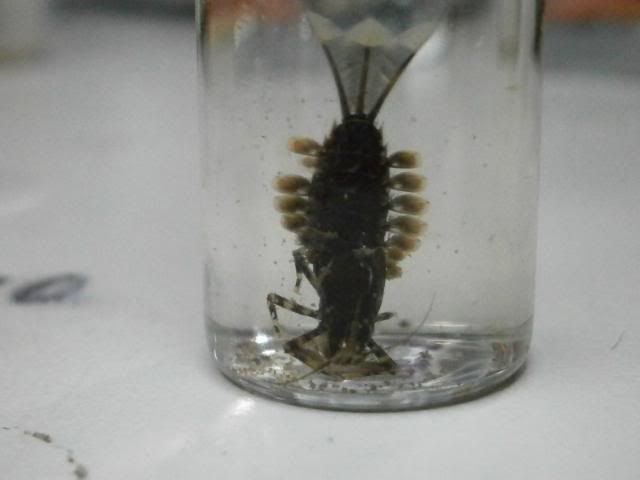 Mr Iso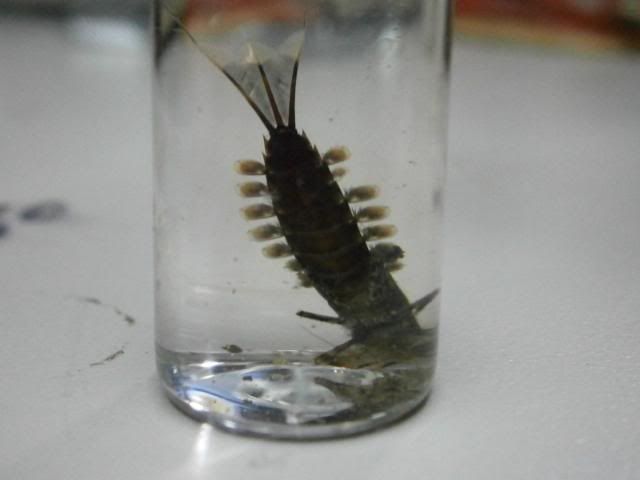 Take a look at the tail here. Its translucent but certainly a visible triangle. Something other iso imitations lack.
The white line is only visible on thorax.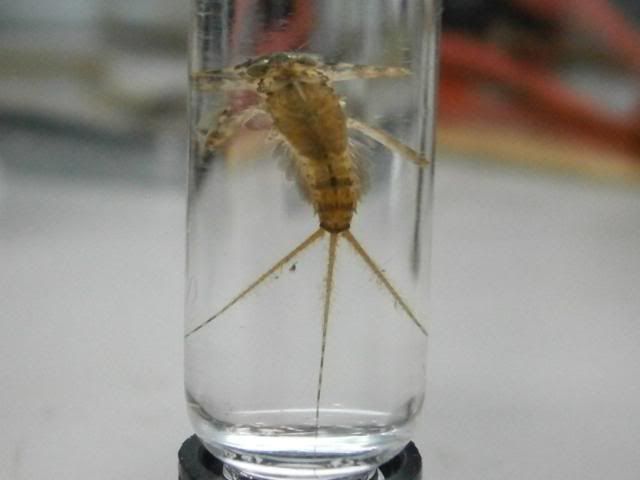 The cahill nymph
The underside is many shades lighter than top. Should nymphs be tied in the round????? I don't think many of them should be....BUT the pheasant tail nymph is almost all in the round and it kills.
These are both stone fly nymphs. The one on the left had a very defined white line going down its the center of its body. The one to the right is a very common stone. (my golden oldie is a great imitation of this fellow)
Here's the underside of the stones. The triangle stone(i'm not sure what these stones are, I believe they are the winter or early stones) would and I do tie this one in the round, other than the white line. Its rather an effective imitation on the streams I have found these nymphs living in.