Got home from work today, and I found this fellow resting to molt on the screen of my upstairs window. I live pretty close to the Delaware river, and there are tons of different mayflies in that big water. All season long I can find mayflies on my house, resting and molting. Its just a matter of looking.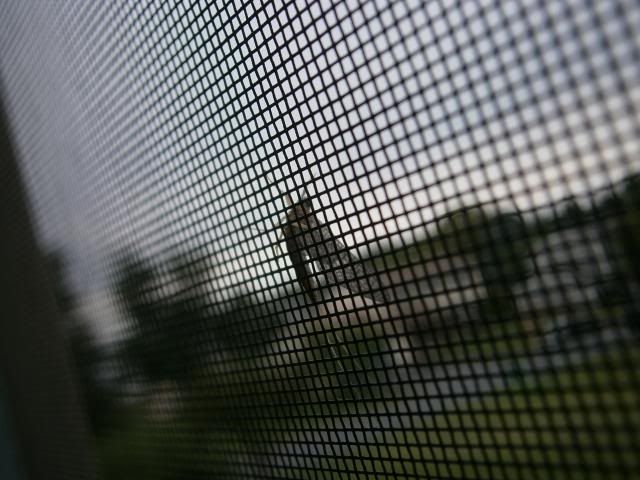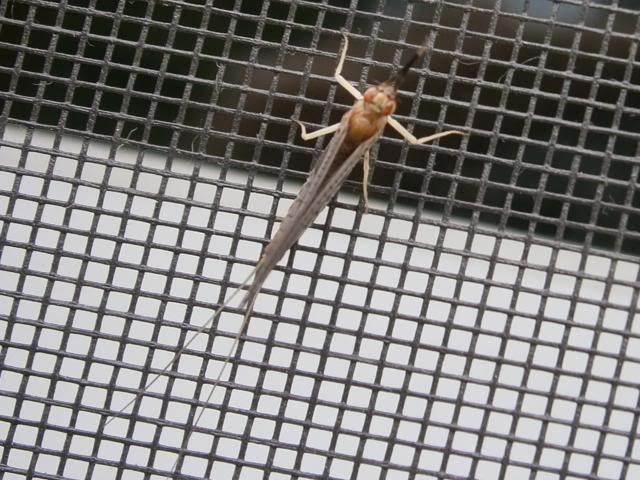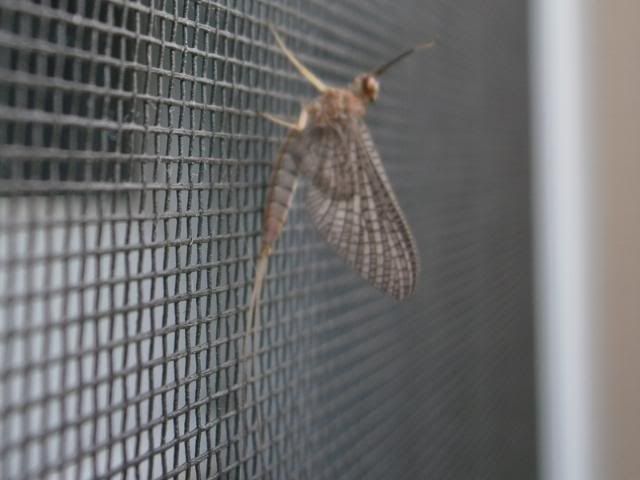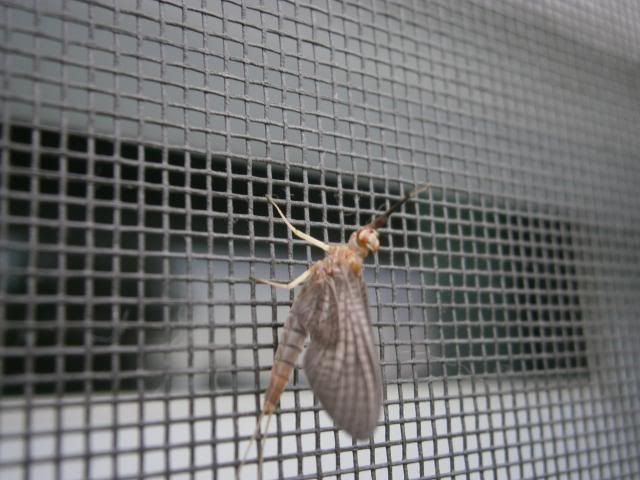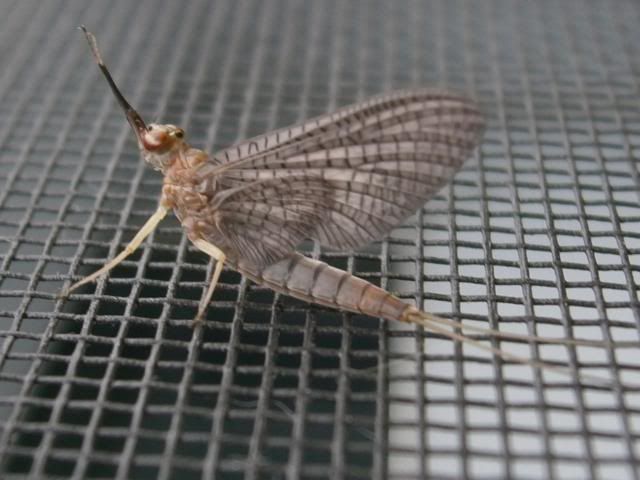 Then the molt.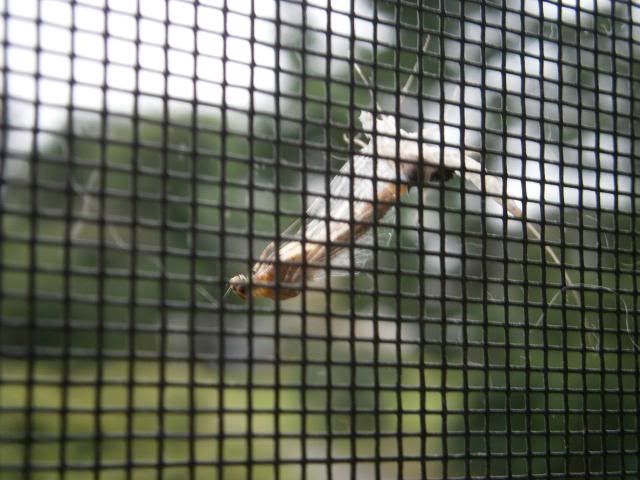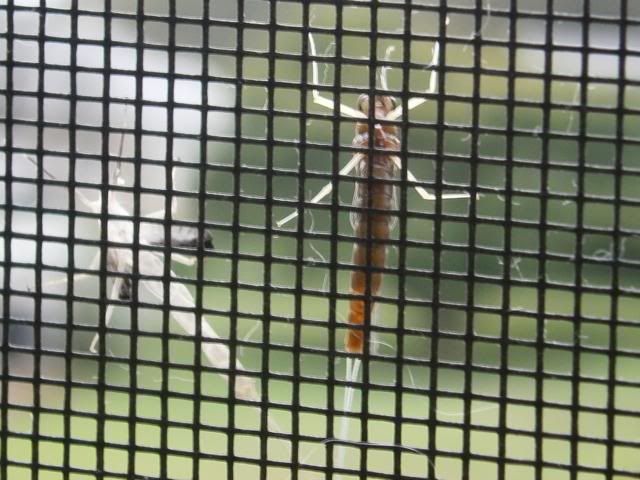 Then spinners underside. A trouts view.
The hook is standard shank #12 dry fly hook. This baby is easily an 8.
A newley emergered spinner.