Its now later in the hatch, the trout have switched over to spinners that have begun to fall. I take off my emerger/cripple and tie on the T.S. Spinner or a improved snow shoe. Casting and drifts are the same. I'm still fishing above the fish, casting down and letting the fly present first.
I wasn't satisfied with the results of the snow shoe spinner, so I made some adjustments and I get better results with it. The key is to keep it sparse and small.
#24,Top view of the improved snow show spinner. The thorax cover is micro foam.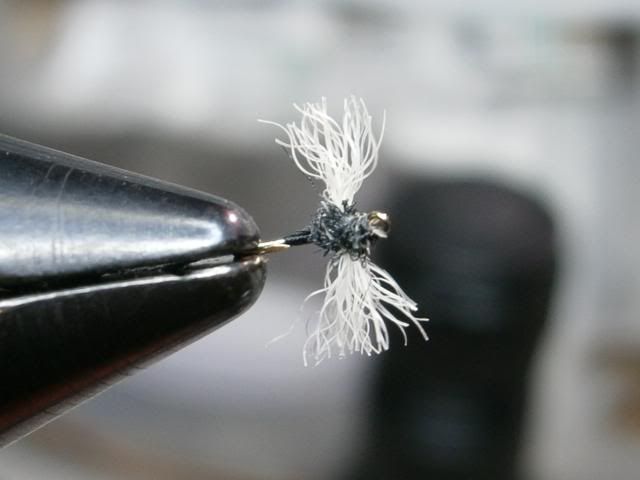 Bottom view of the improved snow shoe spinner. The thorax is black sts. Yes sts. Its possible to dub and tie a #24 with sts dubbing.
The Top Secret Spinner.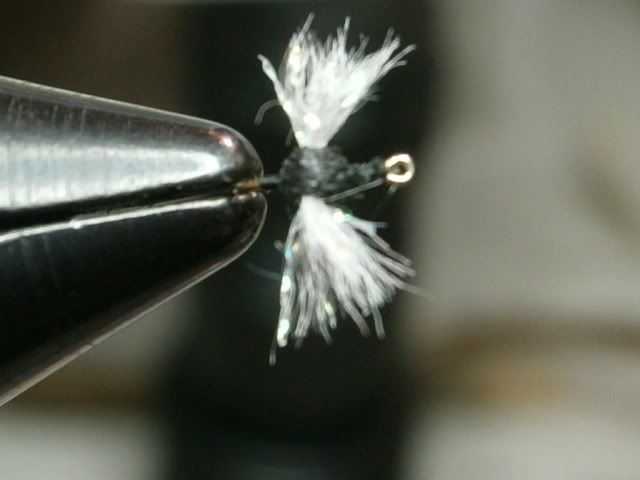 #24, T.S.S.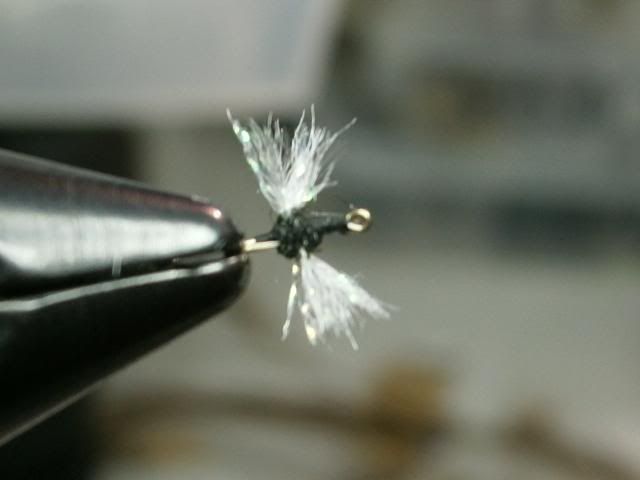 #24, Top Secret Spinner.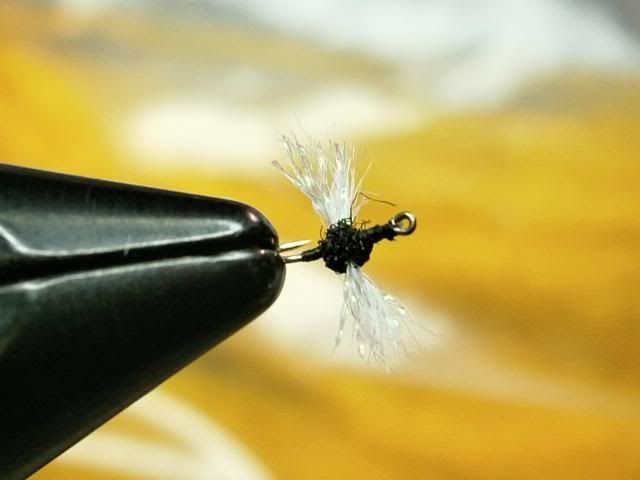 #24 T.S.S.