Fancy Brassie Tutorial
Start your wire at the rear of the hook. Leave yourself a good 4-5" of wire for the rib.
e
Wrap your wire forward just like winding your thread. Nice tight touching turns. Stop about 2-3 hooks from the eye.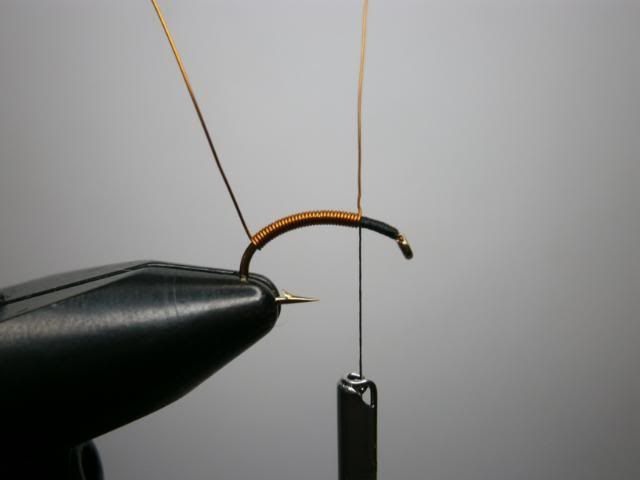 Start your thread.
Tie off your wire and break away the wire.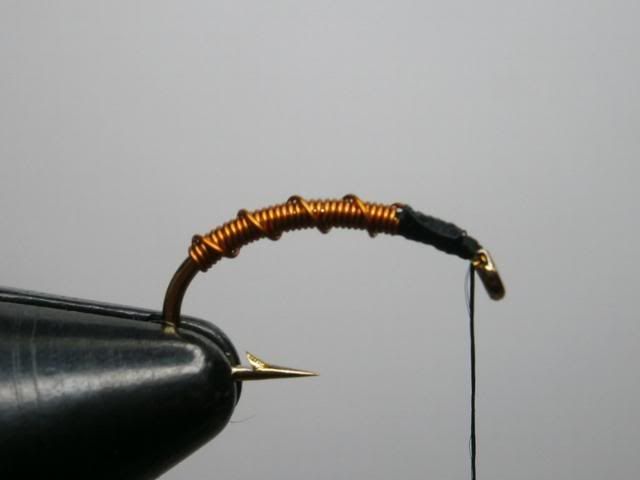 Counter rib your wire tag. Tie off the rib and bend and break away the tag
Tie in 2-3 peacock hurls. Make a dubbing loop. Were going to make the peacock as strong as the copper.
Hold the peacock hurl in the middle of the loop. Take your dubbing hook and go under the first thread, over the hurl, and hook the thread on the other side of the loop.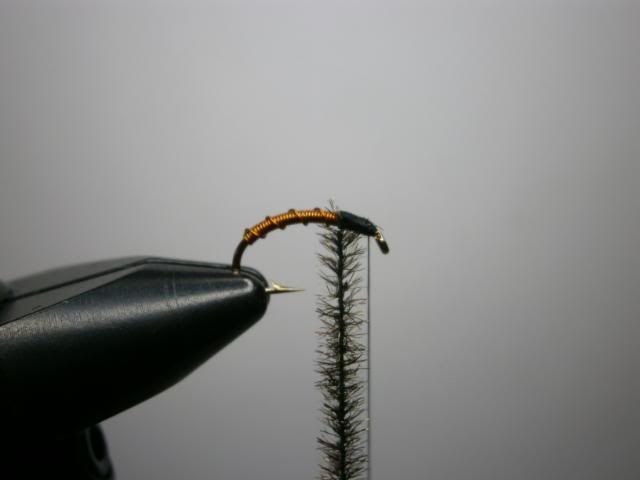 Twist your loop to make a beautiful peacock rope.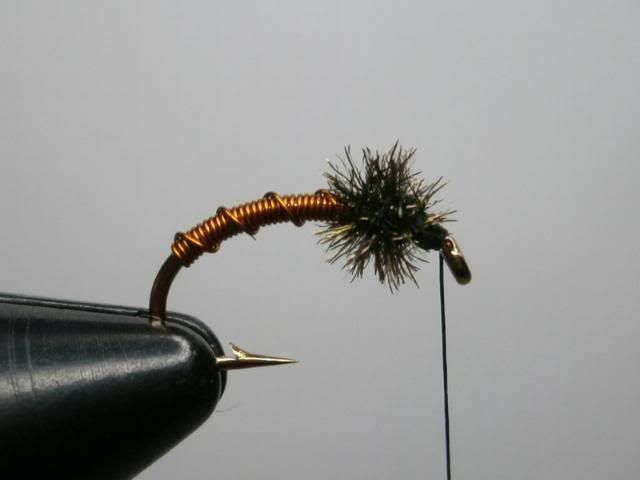 Wrap your rope about two to three turns and tie down, trim the excess.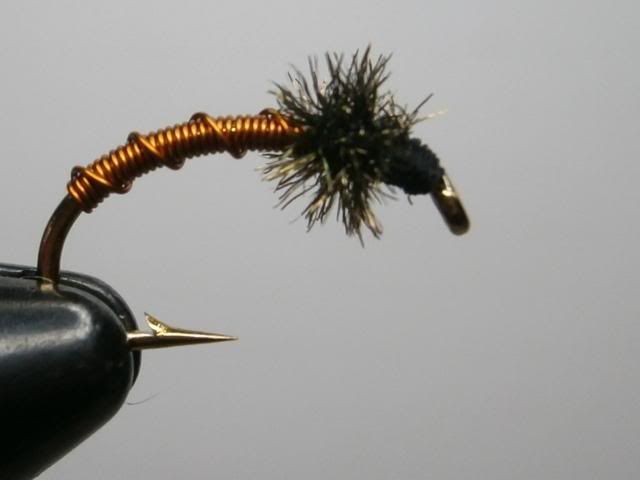 whip finish yourself a nice head. Trim thread your got yourself a fancy brassie.